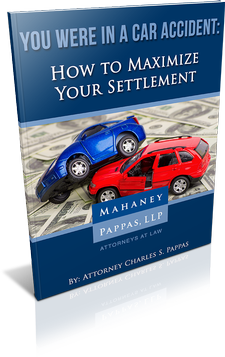 You can't go back and prevent the stress, trauma, and pain that was caused by your car accident. The only thing that you can do is to move forward.
The steps that you take—or don't take—as you move forward can have a significant impact on your future. If you fail to take action, you may be left with your car accident bills. In addition, you may be left uncompensated for your lost income, physical pain, and emotional suffering. However, if you know what steps to take then you can maximize your car accident settlement with the insurance company and you can protect your future.
In this book, you will learn:
About the role of insurance companies and why they aren't looking out for your best interests.
What negligence is and when another driver may have been negligent.
How to gather helpful information at the accident scene.
What kind of documentation you should keep about your accident.
How to deal with the other insurance company.
How the treatment of your injuries can impact your financial recovery.
Why you should keep a journal.

You have the opportunity to learn what every Massachusetts car accident victim needs to know about protecting a legal settlement after a crash.
The book is free and it is provided with no obligation. You can read the book and then decide what kind of action you want to take to maximize your own car accident recovery.
Accordingly, we encourage you to download your own copy of You Were in a Car Accident: How to Maximize Your Settlement, and start taking charge of your recovery today. Call us at 888-277-7413 if you have any questions or you would like to schedule an initial consultation.