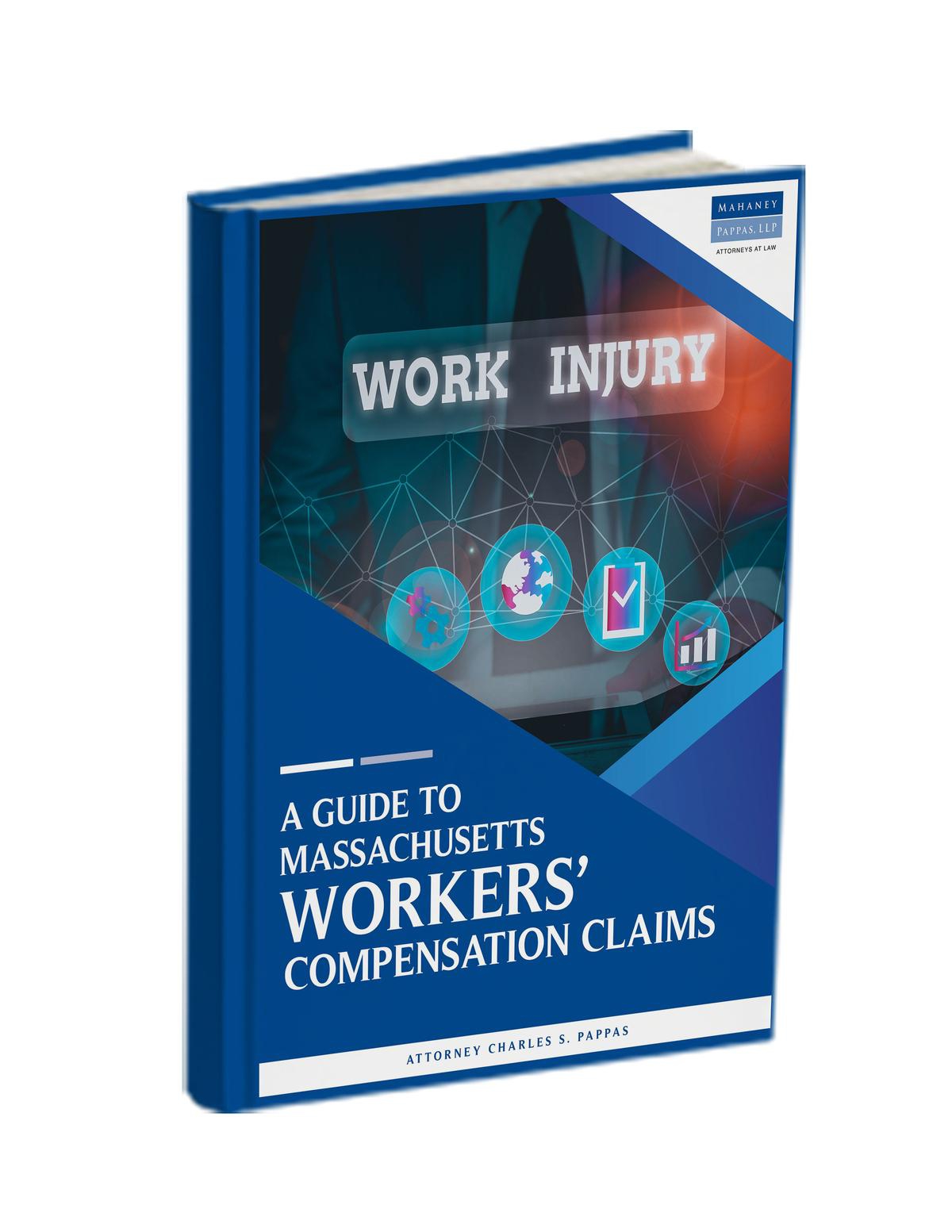 A work injury can cause you to suffer significant pain, miss a lot of time from work, and incur substantial medical costs. You may be worried about how you will pay your household bills and afford necessary health care while you are out of work.
Massachusetts workers' compensation laws may provide you with weekly benefits and cover your necessary medical costs, but insurance companies and employers don't always provide injured employees with the right benefits.
The experienced workers' compensation lawyers at Mahaney & Pappas, LLP, are here to help you during this difficult time. We want you to understand your rights and the next steps you should take. Accordingly, we invite you to take an essential step toward recovery today by requesting a free copy of Attorney Chuck Pappas' Guide to Massachusetts Workers' Compensation Claims.
What You'll Find in Your Free Workers' Compensation Guide
Our comprehensive workers' compensation guide provides you with critical information about:
Workers' compensation eligibility
Injuries covered by workers' compensation
Different types of workers' compensation benefits
How workers' compensation benefits are calculated
How the workers' compensation process works
Lump sum settlements
The Massachusetts Department of Industrial Accidents (DIA)
Why you can afford a workers' compensation lawyer
Additionally, we answer many of the most frequently asked questions we receive about workers' compensation, explain what happens if you hire Mahaney & Pappas, and tell you more about Attorney Chuck Pappas.
Don't Delay: Get Your Complimentary Workers' Compensation Guide Now
Injured workers should have free access to useful and accurate information about workers' compensation. We invite you to get the information you deserve today by downloading a free digital copy of our book,
A Guide to Massachusetts Workers' Compensation Claims
. Just fill out the form below to get your complimentary copy of this book without any obligation or cost.